Corporate Event Scottish Tablet Favours
To order a sample or make an enquiry about our Scottish tablet, please scroll down to use our contact form options below. ▾
Our award winning Scottish tablet makes the perfect corporate favour to sweeten your event. Our tablet can also be supplied loose to serve with coffee at your event or to entice visitors to your trade stand.
We have an impressive list of prestigious clients including British High Commission Islamabad(Burns Supper 2019), Hywind Scotland, Lyle and Scott, HP, Investec, Zurich Insurance, Shell, Eureka Solutions, Camelia Rose, Confucius Institute for Scotland's Schools, DAM, St James's Place Wealth Management, Barrhead Travel, Standard Life Aberdeen, Royal Aero Club, B+B Collection (Boutique Hotels), Lenovo, CIWM Scotland Centre, Safehinge Primera, Masterframe and EDA who have trusted us with their corporate favour requirements.
Our tablet featured in WeeBox's 'Outlander' and 'Romance' themed subscription boxes, shipped worldwide taking a little taste of Scotland to distant shores.
We are delighted to work with agencies arranging corporate events and happy to discuss bespoke packaging for your client/event.
Our tablet is made freshly by hand in small batches from a three generation old family recipe and uses only natural ingredients with no artificial flavourings, colourings or preservatives. Our tablet does not contain nuts but is made in an environment where nuts are handled. To comply with current allergen regulations we can state that our tablet contains milk. Our tablet is suitable for vegetarians but not vegans. (See T&Cs for more information.)
We have a selection of standard packaging options below but please get in touch to discuss your bespoke requirements. We have a wide range of coloured and tartan ribbon available. The prices below are inclusive of ribbon and tag with a short message and/or company logo. Delivery charge is additional. If you would like the tablet cut in chunks or are interested in our different flavours (including whisky cream liqueur, malt whisky and white chocolate) please contact us for prices. For favours without tags, deduct 25p.
Select your ribbon colour
View our download links below to see the options available.
See below our packaging and pricing options for our delicious and award winning Scottish tablet hearts - you can also order a tasting sample or make a general enquiry choosing from the forms below on this page.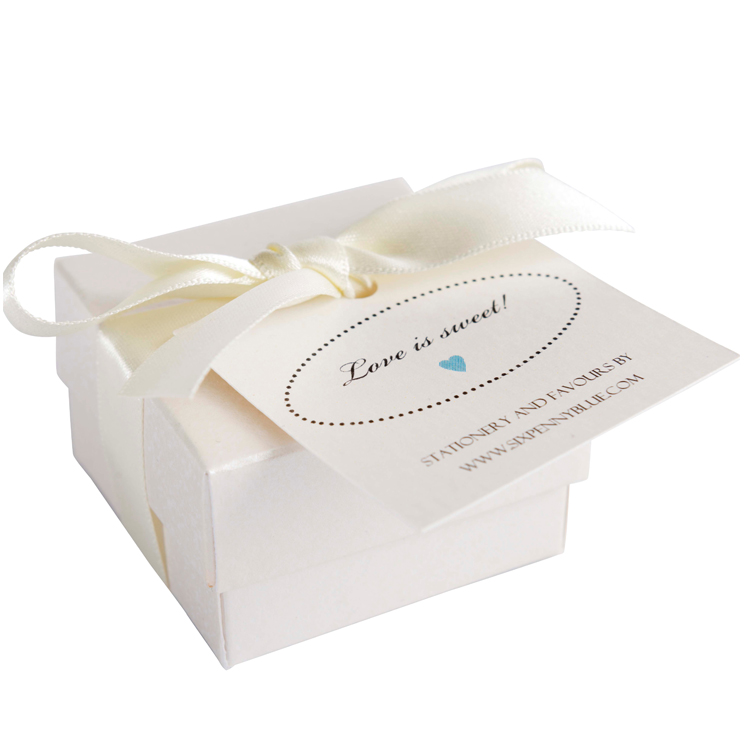 Small card box of 5 small hearts £3.75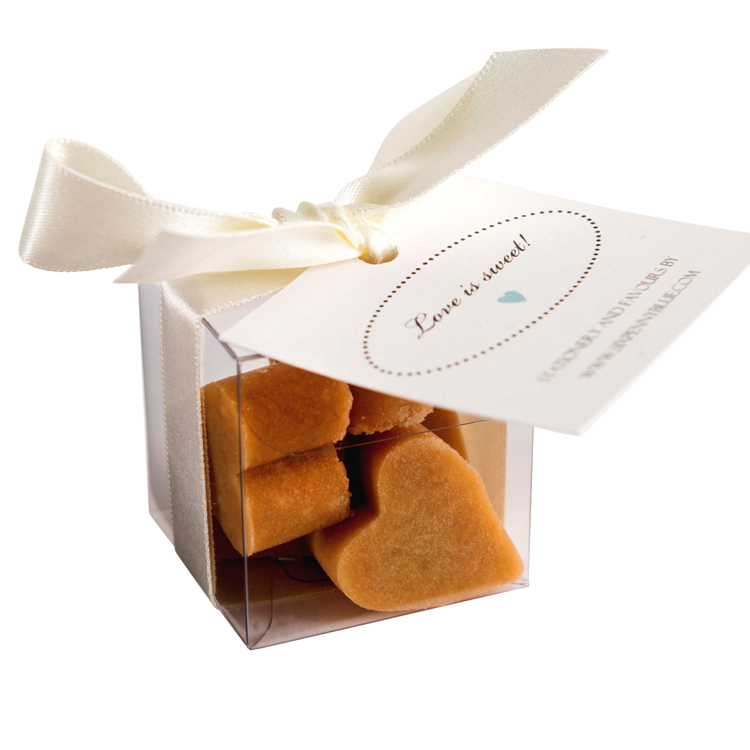 Clear box of 5 small hearts £3.05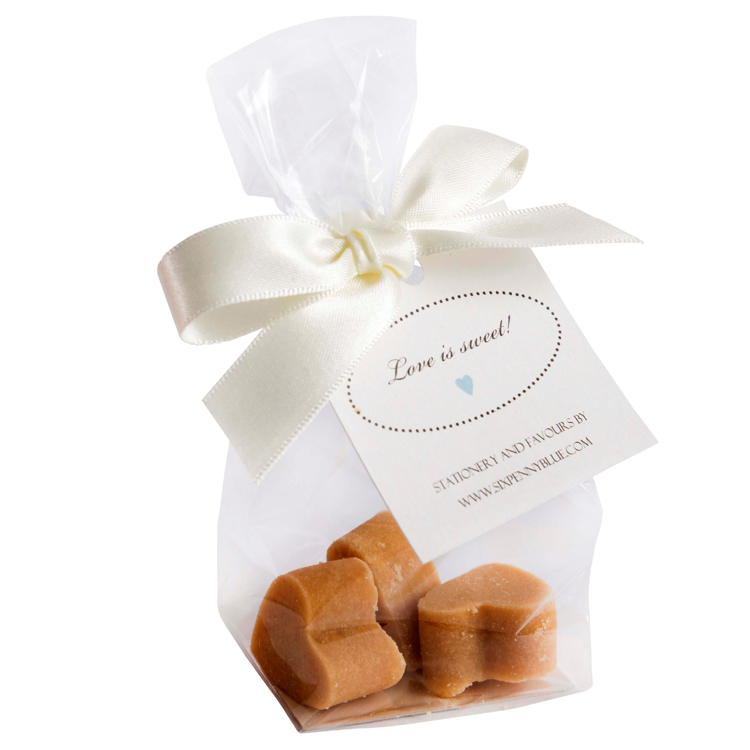 Clear bag of 3 small hearts £2.50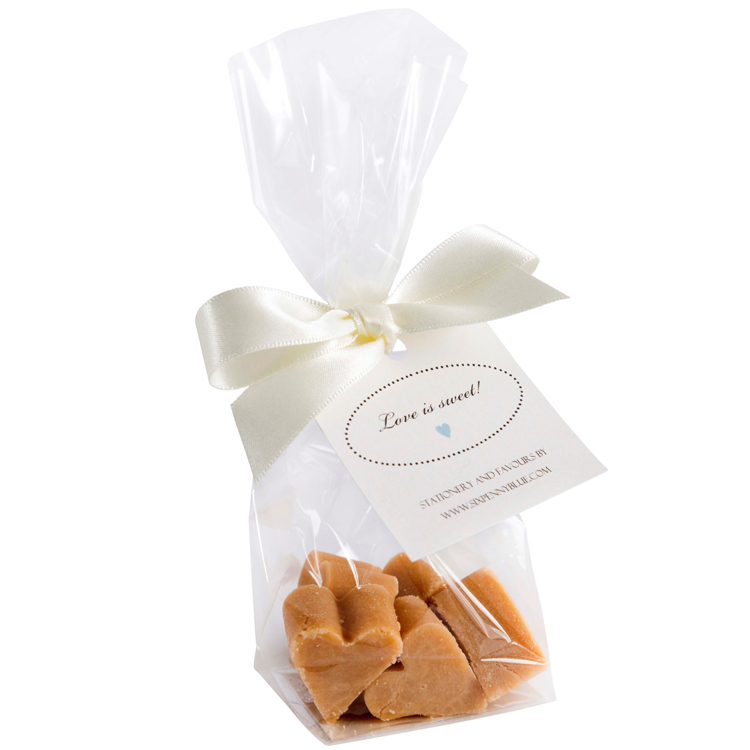 Clear bag of 5 small hearts £3.05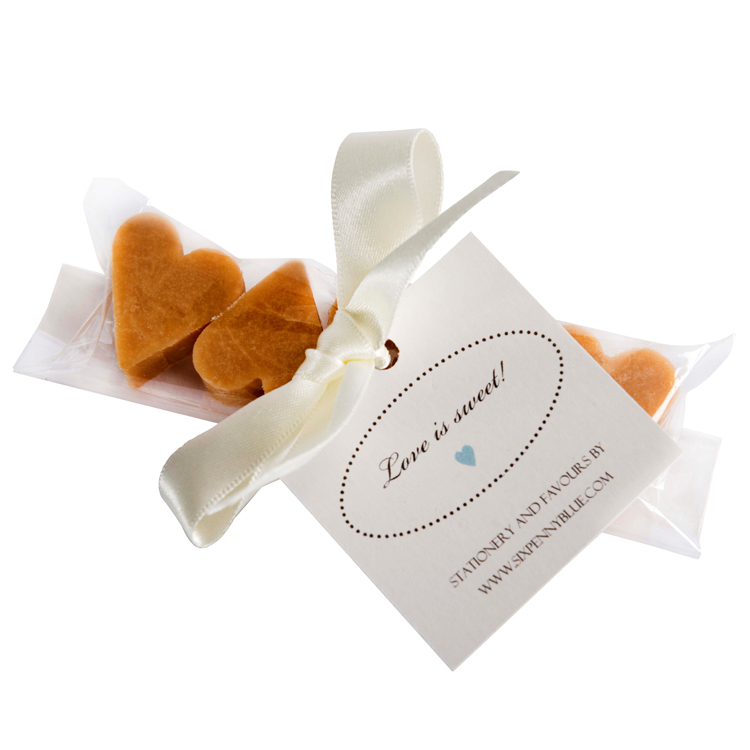 Strip of 5 small hearts £2.95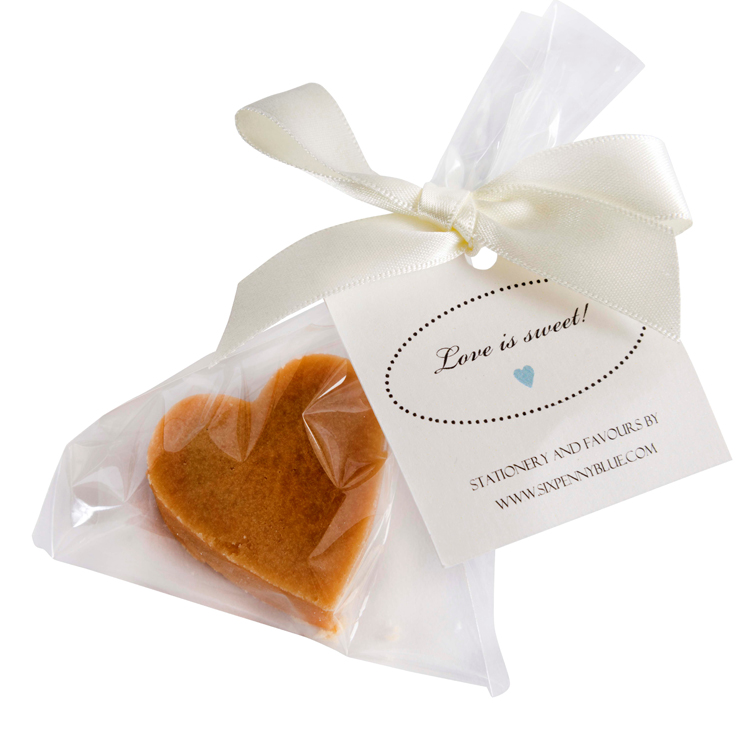 1 large heart in small clear bag £2.50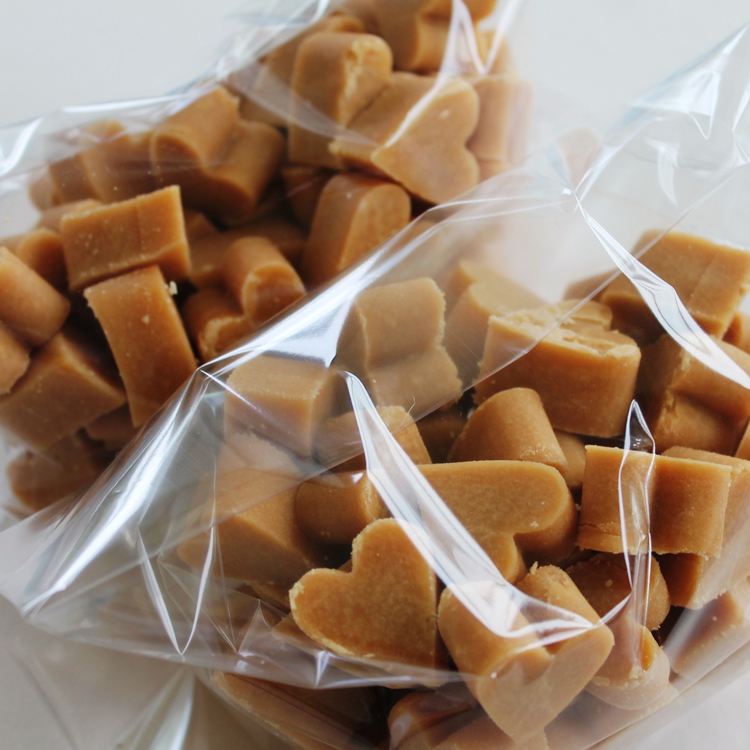 100 loose tablet hearts £32.50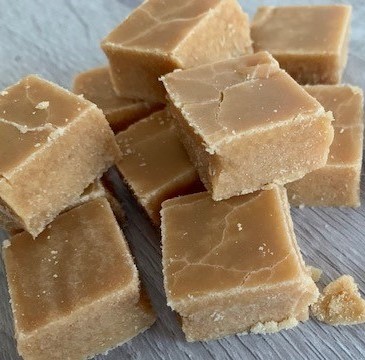 100 loose tablet squares £30.00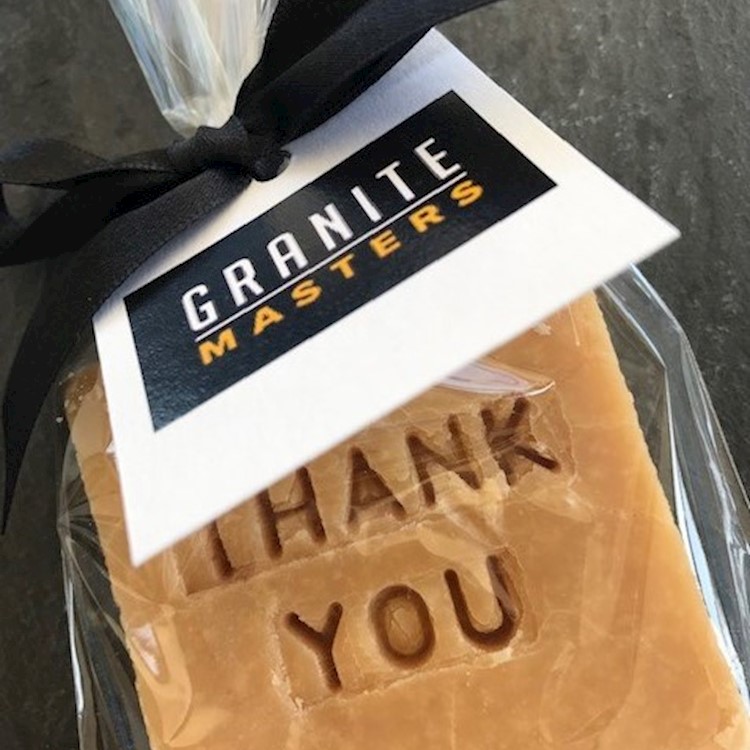 Personalised tablet sharing squares £3.95
To order a sample or make an enquiry about our Scottish tablet, please scroll down to use our contact form options below. ▾