Scottish Tablet Wedding Favours
Love is Sweet...
To order a sample or make an enquiry about our Scottish tablet, please scroll down to use our contact form options below. ▾
Our tablet is made freshly by hand in small batches from a three generation old family recipe and uses only natural ingredients with no artificial flavourings, colourings or preservatives. Our tablet does not contain nuts but is made in an environment where nuts are handled. To comply with current allergen regulations we can state that our tablet contains milk. Our tablet is suitable for vegetarians but not vegans. (See T&Cs for more information.)
We are delighted to supply our tablet favours for weddings, special occasions and corporate events alike. Please browse our gallery of images.
Our favours come in various sizes and packaging options, pictured and priced below, all include choice of ribbon or twine and personalised tag, unless stated otherwise. Delivery charge is additional. If you are interested in our different flavours (including whisky cream liqueur, malt whisky and white chocolate) or would prefer the tablet cut in chunks please contact us for prices. For favours tied with ribbon or twine alone, no tag, please deduct 25p from the prices quoted. Please ask about specific tag requirements as these can be designed to tie in with your wedding theme or other occasion.
We can also supply tablet unwrapped to package yourself or to serve with coffee or on your dessert or buffet table.
See below our packaging and pricing options for our delicious and award winning Scottish tablet hearts - you can also order a tasting sample or make a general enquiry choosing from the forms below on this page.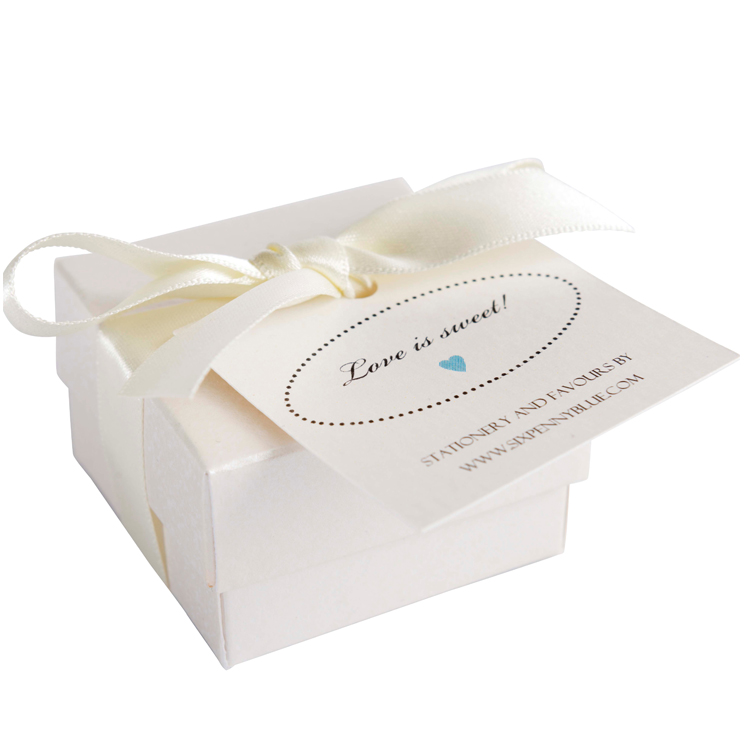 Small card box of 5 small hearts £3.75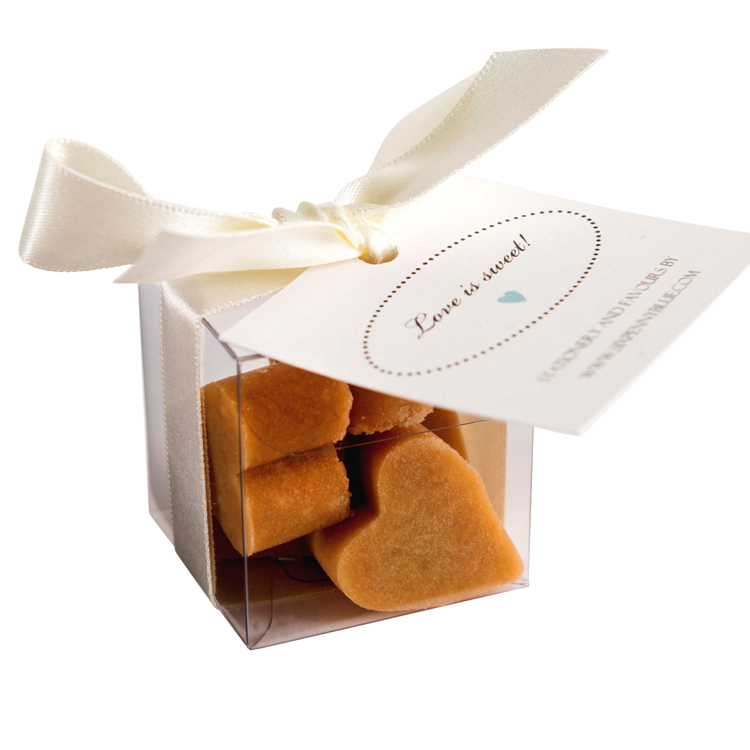 Clear box of 5 small hearts £3.05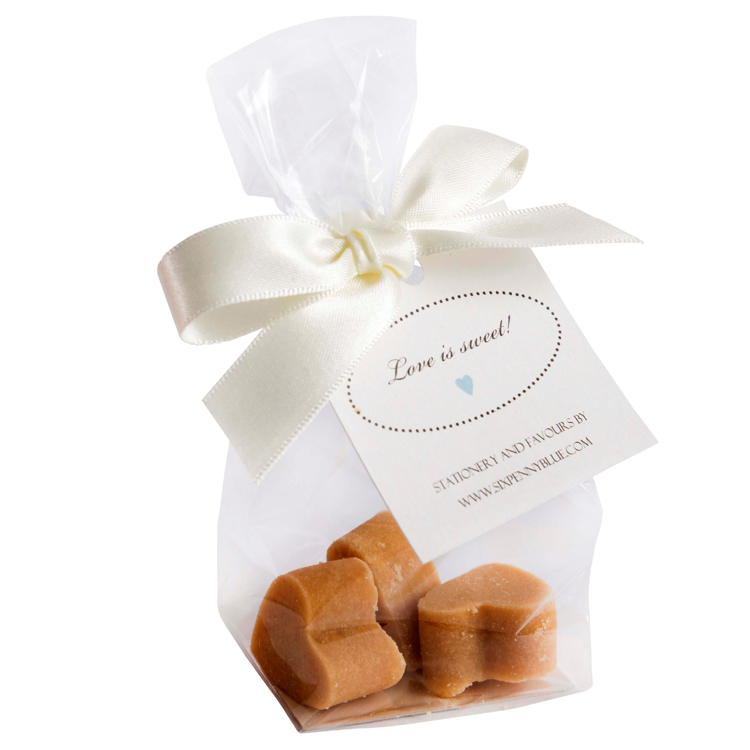 Clear bag of 3 small hearts £2.50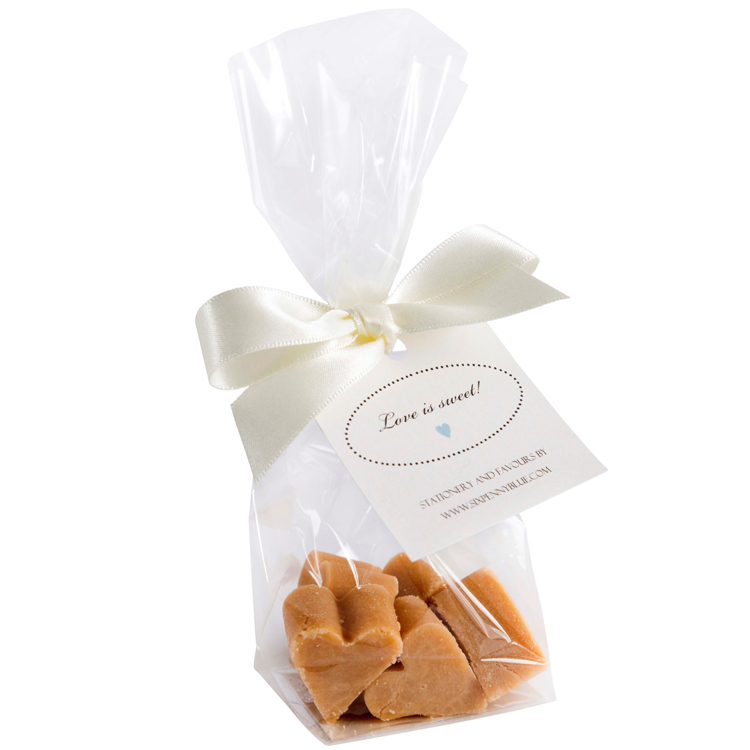 Clear bag of 5 small hearts £3.05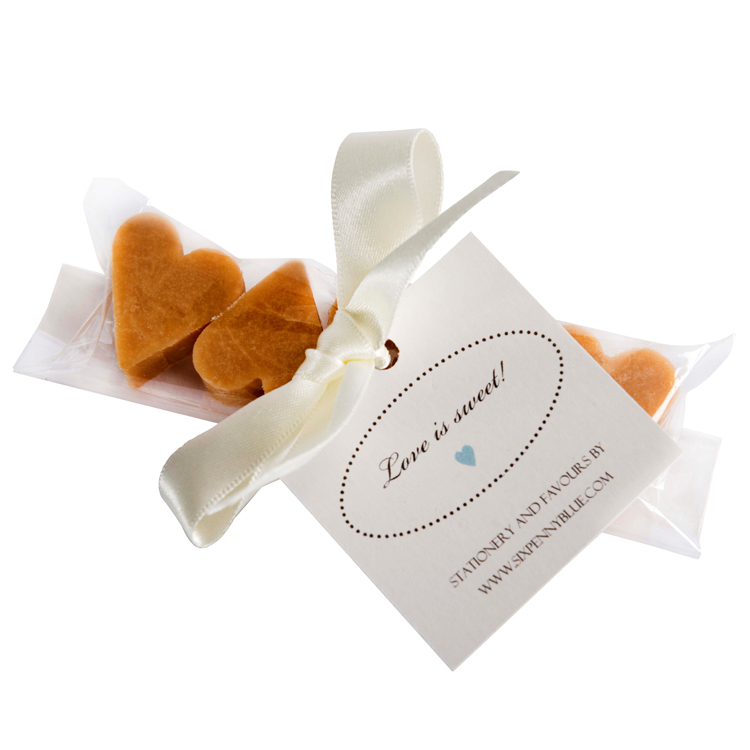 Strip of 5 small hearts £2.95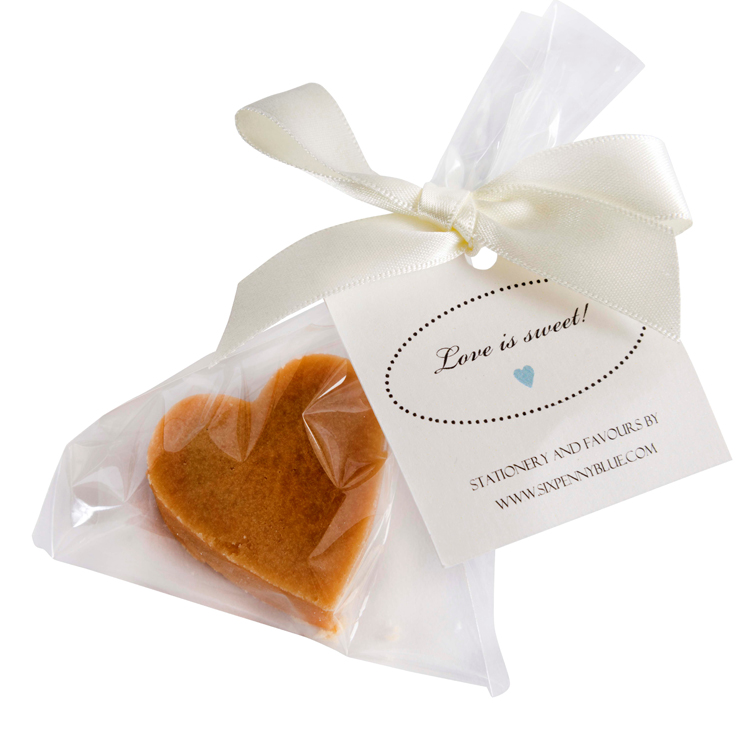 1 large heart in small clear bag £2.50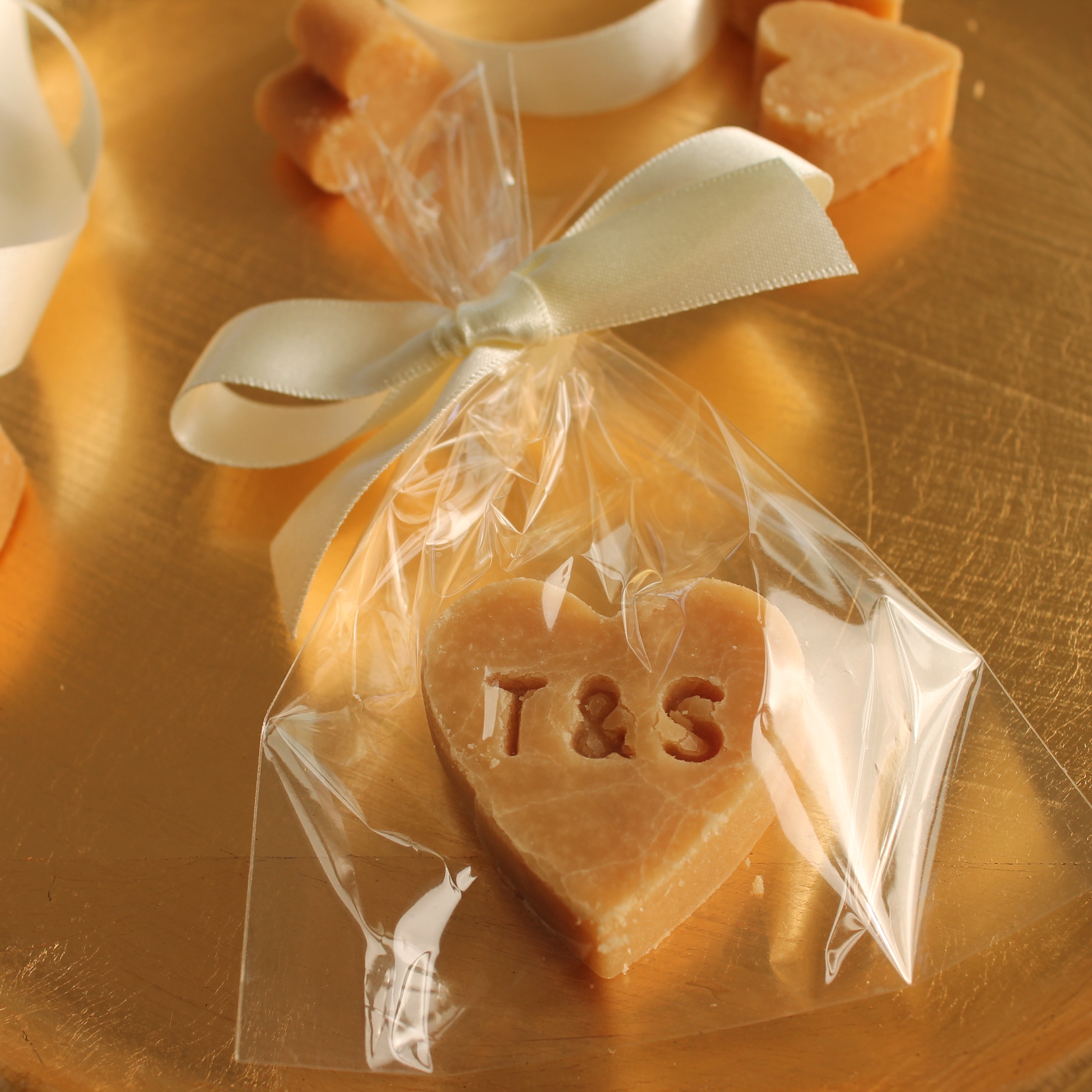 Initialled tablet heart £2.50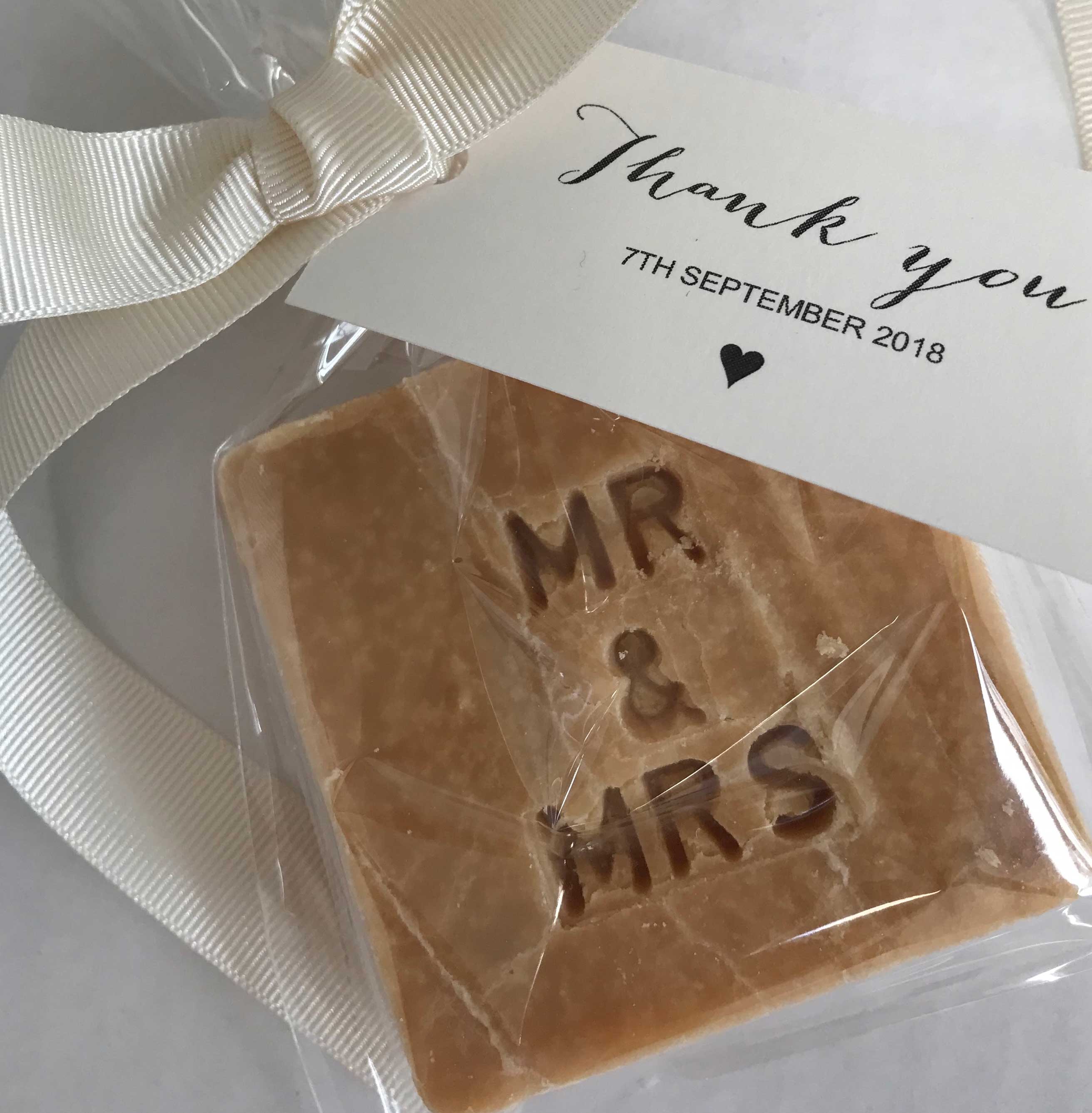 Mr &amp Mrs sharing square £3.95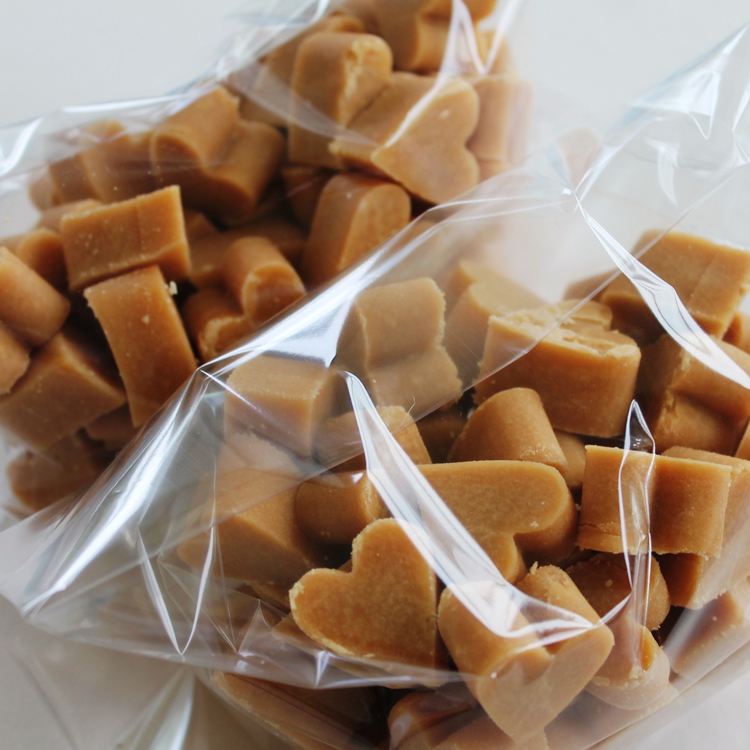 100 loose tablet hearts £32.50
To order a sample or make an enquiry about our Scottish tablet, please scroll down to use our contact form options below. ▾